Young men in crisis: mental health study
What is going wrong for our  young people?
Families are shattered- many families have no a lasting structure or example of such
The media is presenting a daming alternative to real love and families
The competitive packaging of people to conformity at the expense of the individual is wrong. A dog eat dog world of competitors.
A drug culture that leaves the frontal lobe damaged and unable to work effectively and make good descisions.
God calls those who are willing to be taught of Christ, are called to fulfill what they are meant to be as individual in Christ.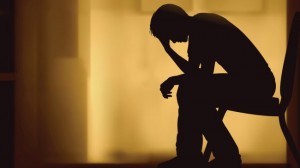 The role of men in society has become uncertain and blurred
Proverbs 8:17

"I love those who love me; And those who diligently seek me will find me.
Young men in crisis: mental health study
5:21pm July 21, 2013
Young Australian men are in crisis, with half feeling stressed and nearly one in 10 having thoughts about suicide, according to new research.
Mental health experts are alarmed by the extent of the unhappiness, but they are optimistic about finding an appropriate internet-based method of helping the tech-savvy generation.
The research, which explores the impact of technology on mental health and wellbeing, shows distressed 16-to-25-year-old men are likely to find health information on the internet as many listen to music and play games online.
The results suggest the current mental health system is failing young men, say the organisers. They believe improved mental health will reduce the number of suicides, vehicle accidents and fights, which are the biggest killers of young men in Australia.
"For the last 20 years we have known our young men are not faring well," says Young and Well Cooperative Research Centre CEO Associate Professor Jane Burns, whose organisation partnered with Movember and beyondblue for the study.
"Technology presents our best prospect yet," she says. "We must partner with young men to create services that are more relevant to them." The research shows distressed young men are likely to use the internet late at night.
"We must make sure we provide the right type of service at the right time, and that includes being available after 11 o'clock at night."
"There is a real sense of young men having to go through a rite of passage and they will eventually grow out of it.
"But there is a group who end up being the drug, accident and suicide statistics that we are nervous and concerned about.
"There are also those whose issues are never addressed, who end up having issues with drugs and alcohol in their 40s, and who end up being suicide stats in our older generation.
"Let's work out what we need to do to ensure that when young men are in distress they know how to get support.
"That might not be going to speak to a professional. That may be getting support in an online space they are comfortable with." Beyondblue CEO Kate Carnell says the research provides invaluable insight into the online habits of young men, particularly those who need support.
"This will pave the way for better engagement with at-risk young men."