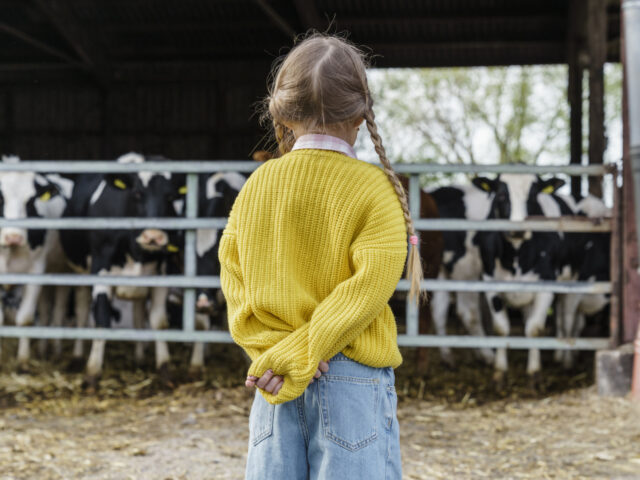 A German government counter-extremism official has labelled people who flee from "multicultural life" in German cities to the countryside as being extremists.
Dirk-Martin Christian, who heads up the Office for the Protection of the Constitution in Saxony, has described people who flee "multicultural life" as found in modern German cities as being "right-wing extremists".
The official seems to have a growing concern about the political position of Saxony as a whole, with the entirety of East Germany seeing the populist Alternative for Germany party (AfD) rise to become the most popular political group.
According to a report by Die Welt, Christian believes that the political right are the "greatest threat to democracy" in Germany, with the official saying that he is particularly concerned about the growth of anti-government protests in the region, which have been sparked by Germany's draconian COVID lockdown and dire energy situation.
He also lashed out at people in Germany who are looking to find what he called an "intact national community" in "remote areas", saying that many people who flee "multicultural life" in the cities are, despite appearances, actually radical extremists.
"People think they are decent people, hard-working young people with children. In this way, the right-wing extremists gain acceptance," he said regarding these people, many of whom have started their own small rural communities.
"But if the majority doesn't distance themselves, extremists have an easy time of it," he went on to warn.
Countryside-Dwelling, Environmentally-Friendly Families are Right Wing Extremists, Researchers Warn https://t.co/RqgfqffmVb pic.twitter.com/jlAP7iGUNw

— Breitbart London (@BreitbartLondon) October 6, 2016
Created to maintain the stability of the modern democratic German state, various officials within the Office for the Protection of the Constitution have expressed concern regarding the substantial growth of the populist right in Germany.
In particular, many officials are seemingly afraid of growing public dissatisfaction with the various left-wing policies pushed by the last number of federal governments, especially on issues to do with immigration and the constant push towards multiculturalism.
Over the last number of years, the German establishment has been extremely keen to crush such dissent, having repeatedly attacked those fleeing multiculturalism as dangerous extremists.
For example, research into the phenomena published back in 2016 was keen to label such countryside residents as extremists, claiming that — although they mostly avoid getting involved in politics, and largely try to get along with their neighbours — they are secretly racists.
"While at first glance the men and women seem just to be engaging in cultural and traditional activities, they don't accept migrants, refugees, democrats, and homosexuals in their society," one report by a hardline left-wing organisation claimed.
Another self-described member of the Antifascist Action group, Olaf Meyer, said he was keeping tabs on those travelling to the countryside, reportedly explaining to the German media that extremists often looked like "young couples [who] buy farms and restore them together with their relatives and friends".
The attempt to sideline those who question Germany's obsession with multiculturalism however does not seem to have worked, with the populist AfD now standing as the single most popular political group in the formerly-communist east of the country.
Beware 'Decent, Hard Working Young People With Children': Germans who Flee 'Multicultural' Cities To Countryside Labelled Extremists