Following the USA similar change in leadership, Brazil now follows as the USA the UN agenda by the corrupt and radical marxist left. Like Biden Lula says its a "victory of democracy."
Leftist Luiz Inácio Lula da Silva defeated his bitter rival, far-right President Jair Bolsonaro, to secure his return as Brazil's leader Sunday after a tightly fought race in the world's fourth-largest democracy.
The country's Superior Electoral Court verified the win.
The court said da Silva secured slightly more than 50.84% of the vote, with 99.10% of votes counted, in a runoff election that was held after neither candidate got enough support to win outright this month.
Pre-election polls had given da Silva, a former metalworker and union leader known universally as "Lula," a commanding lead.
Bolsonaro, who had repeatedly stoked fears he may seek to contest and cast doubt on the result if he lost, did not immediately concede defeat.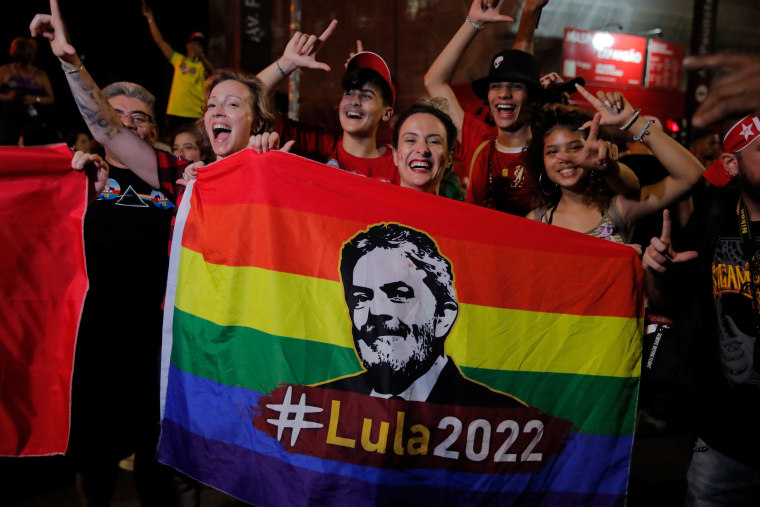 Da Silva, who was Brazil's president from 2003 to 2010, is credited with building an extensive social welfare program during his tenure that helped lift tens of millions into the middle class.
But his administration is also remembered for vast corruption scandals that entangled politicians and business executives. Da Silva was convicted on corruption and money laundering charges, leading to 19 months in prison that sidelined him in the 2018 presidential election against Bolsonaro.
Brazil's Supreme Court annulled the prosecution last year on the ground that the judge had colluded with prosecutors.
Da Silva promised during his campaign to help Brazil's most vulnerable communities, crack down on illegal deforestation and set up a new Indigenous peoples' ministry.
Bolsonaro, who did better than expected in the election this month, built a devoted base by defending conservative values, rebuffing political correctness and advancing a culture war agenda.
Lula wins after the second vote in several weeks against Bolsonaro. Lula third time president whom the US favors